Today we could get a first glimpse onto the all new Zero Explorer quadcopter from Zero Drone at the Nuremberg Toy Fair. Most of the asian companies took DJI's Phantom quadcopter as a reference when it comes to style and looks. The fresh design of the Zero Explorer is something unique and different to the quadcopter market.
As Svenja, Market Manager Europe from Zero Drone explanined, the company courageously sought an very own design approach when developing the quadcopter. The copter is a 450-sized piece of quality engineering. The landing gear is manually retractable to two different positions for a use with or without a camera gimbal.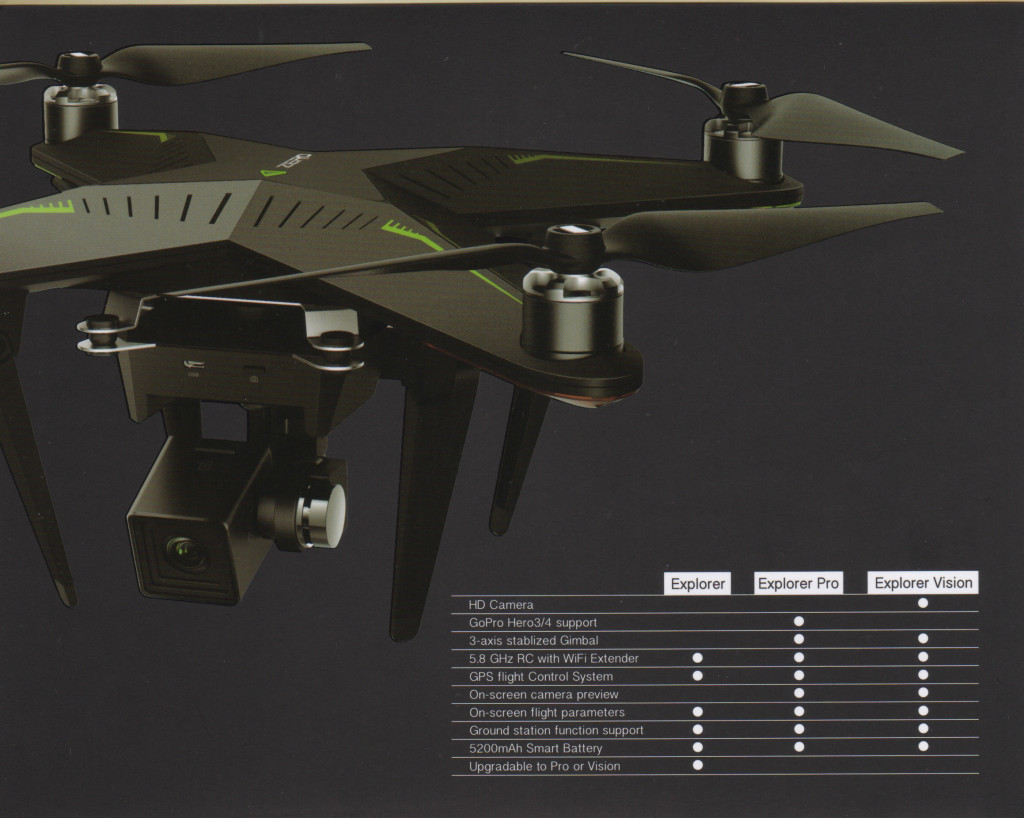 Speaking of the gimbal there will be an optional GoPro compatible 3-axis gimbal as well as a gimbal that carries the companies very own (interestingly) box-shaped 1080p camera. Unfortunately the camera can record only at 30fps at the 1080p resolution which leaves some space for technical development in the future.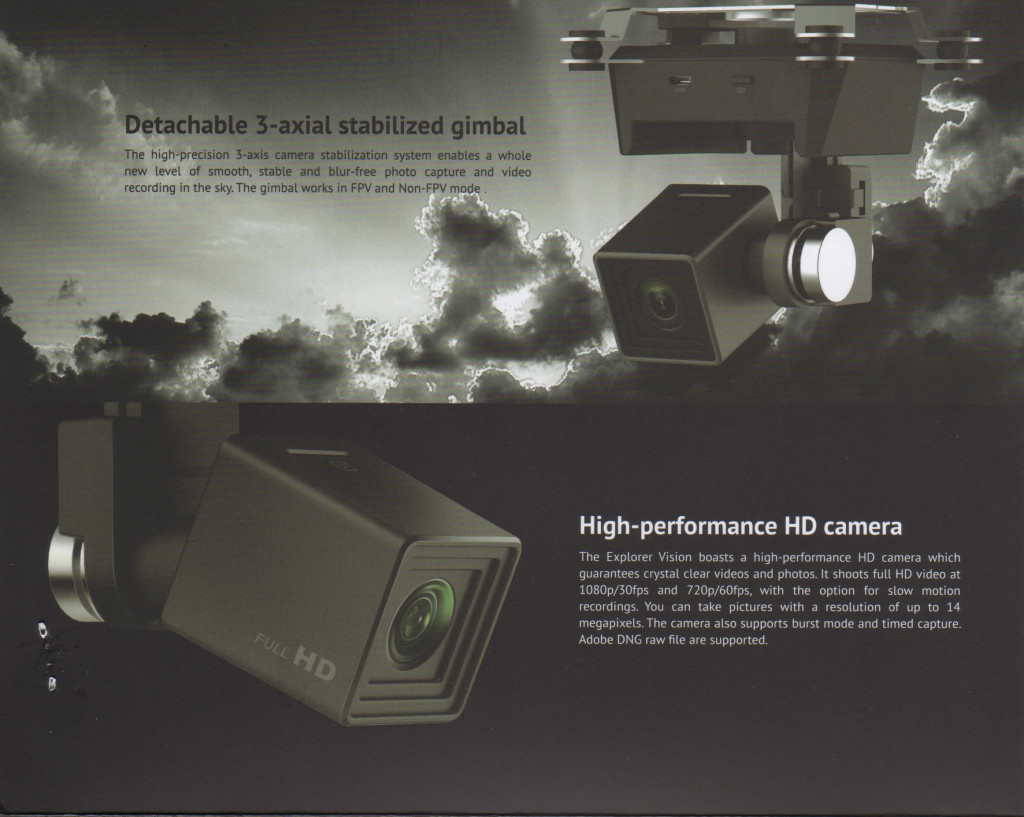 All Zero Explorers come with with GPS sensors to support auto-return functions. Even waypoint planning and autonoumously flown missions are possible when using an additional smartphone with the soon to be released companion app (available for Apple iOS and Android phones).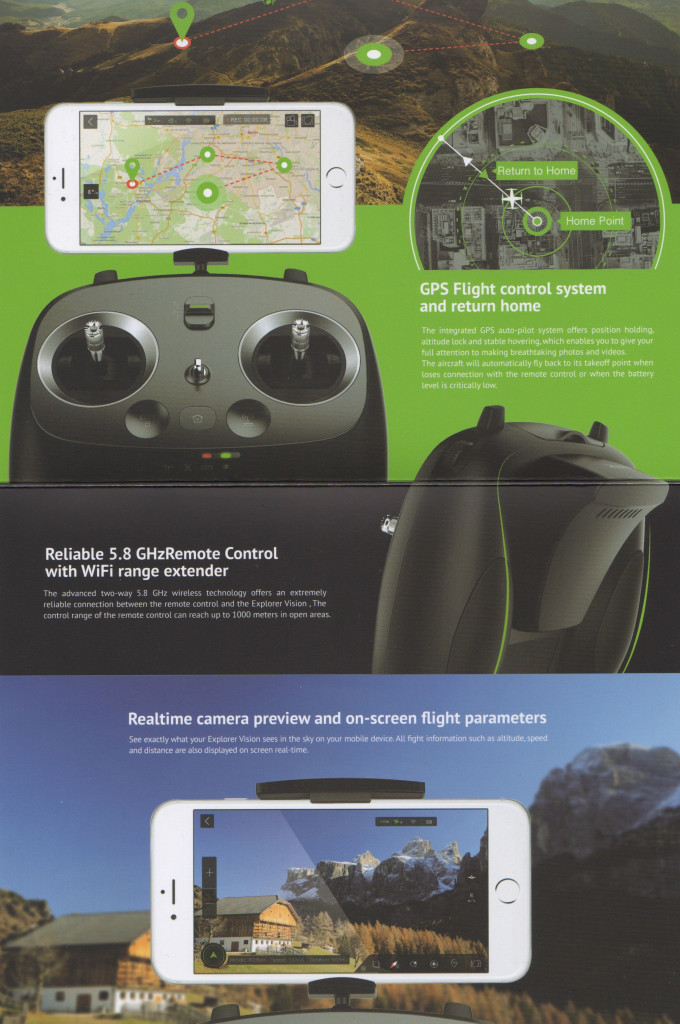 One of the coolest features will be available this summer: Zero Drone will offer a wearable wristband that enables the follow-me mode to do great aerial shots during your outdoor activities.
Although the product is completely new it looks very mature in terms of quality and smart design. The copter will ship at market launch in 3 bundles starting from an estimated USD 400.-. Shipping will start around March 2015.
We are really looking forward to get hold of one of those copters!
Update Dec 2015
Due to the fact that the website of the Zero Explorer Quadcopter is obviously down, we did some further research and tried to contact the sales and marketing responsible – without success.
But we got some interesting result via our web research. It seems that the products and the company renamed itself or was bought by another company.
Now the Zero Explorer Quadcopter is available as XIRO XPLORER, witch sound identical but only differs in the writing.
To me it seems there must by something like a name issue with another company so they had to rename their product and business.